The R.G. Smith Company has a storied history beginning in 1916 that crosses multiple generations and has evolved to encompass many industrial trades. The company gets its name from the original founder R.G. Smith, an iron worker and a part-time circus performer with strong ambition, a hard work ethic, and a bold dream.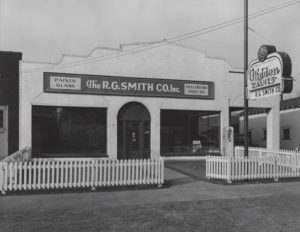 In 1946 the Nicely family bought the business, beginning with Christy Nicely, an engineer for Firestone Tire and Rubber Company in Akron, Ohio. The business was then passed down through the Nicely family to Richard Allen Nicely in 1972 and then to his son, Geoffrey William Nicely. The R.G. Smith Company began as a paint and iron work supply store and has developed over the years to perform every trade in the industrial and commercial construction industry. Over 100 years after its inception, R.G. Smith Company employs between 200 and 350 workers.
In the 70 year span between 1946 and 2016, the company has seen enormous growth, expanding from $250,000 to a $75 million company. Today we are one of Canton, Ohio's top commercial and industrial contractors. Businesses of all sizes count on our experience, skill and attentive service to deliver the highest-quality solutions. Our flexible workforce allows us to ramp up and scale down manpower as needed, and deliver quality products on tight deadlines.
Learn more about our industrial and commercial contractor solutions online and Contact Us for more information.
Save
Save