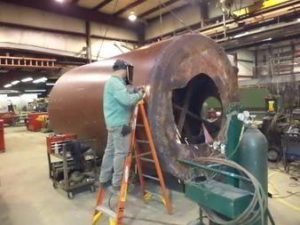 Industrial and construction growth are heating up here in the Canton area. Several exciting new projects, like Prospect Industrial Park, have been announced recently, and just as the nation's overall economy continues to exhibit signs of growth, Canton, too, is poised for a bevy of construction and development projects in 2017.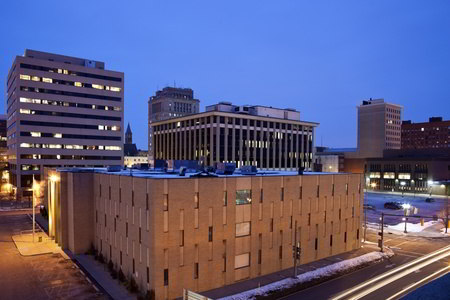 As The Repository reported last year, the Prospect Industrial Park project is being developed as a public-private partnership and is funded by the Stark Board of Trade. This industrial park is being developed on a 327-acre parcel that was previously known as Stark County Farm. The land was purchased for $2.25 million with plans to develop it into a Class A industrial park which will offer shovel-ready sites with easy access to electricity, gas, roads and rail lines.
Plans for Market Square in Canton are also moving forward. While details about funding and engineering are still being explored, the proposed project would likely include a covered stage, outdoor seating area, video screen and a restaurant or café, reports WKSU. The latest proposed concept also features a large central structure designed to serve as a new signature feature of the square, looking a bit like the Pro Football Hall of Fame football merged with the St. Louis Arch, meant to serve as a distinctive attraction for Canton visitors and employers.
Finally, work at the former Hercules Engine complex is also making progress. The complex, which occupies 26 acres of downtown real estate, is currently under way, having been delayed in the late 2000s after the impact of the Great Recession. Work resumed in 2015 and phase one is expected to be complete late this year, offering new apartments, as The Repository notes. Additional future phases could offer developers a chance to create more retail and office spaces and recreational venue opportunities.
With so much booming in Canton, there's plenty to be excited for in the future. At RG Smith Company, we're excited to be a part of this resurgence and offer our decades of experience as a leading industrial and commercial general contractor to help new projects from planning through completion. Our staff members have extensive experience in the industry, and we offer industrial piping and sheet metal work, steel erection, concrete pouring and many other services. We can take your project from initial design all the way to grand opening, working with you at every step along the way to make sure that your project is done on time and on budget. Call our Canton office today at 330-456-3415 to learn more about our full range of capabilities and services.