As fall rolls on, many homeowners either take it upon themselves or hire a professional to clean their gutters before winter comes. This is also something you want to get done at your business' building as well, as it is important to making sure your commercial or industrial building avoids potential damage during the coming cold-weather months.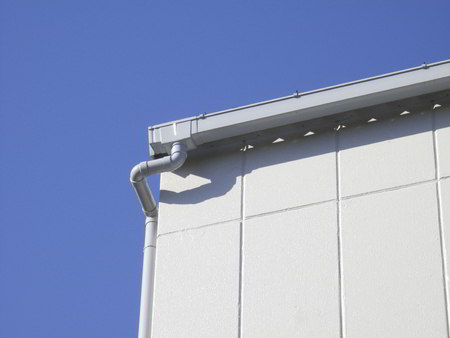 Now some buildings might not have gutter systems to begin with, and that may seem like a great idea because you won't have to worry about them getting clogged or having to clean them ever. The truth is, however, by not having them, you may run just as much of a risk – or even a greater risk – of damage at your building than if you did.
Having gutters on the building helps remove water built up on the roof that could create ice dams during the cold winter months. Ice dams can add significant weight to a roof and prevent additional moisture from properly draining. Plus, during freeze and thaw cycles, this ice can lead to moisture damage, allowing water to get beneath your roofing materials and seep into the infrastructure of the building where it can cause damage inside to the building.
On the other hand, if you do have gutters on your building, it is imperative you get them cleaned out every so often. As you probably know from your home gutters, leaves, sticks and other dirt and debris can build up in gutters over time. While industrial building gutters tend to be larger and wider, they still can clog up, putting additional weight in the gutters, preventing proper drainage and putting additional strain on your roofing. In turn, this can cause significant damage and result in your building's gutters needing to be completely redone. Instead of letting your roof and gutters fall apart, hire a professional to come out and clean your gutters in the fall to keep your building in great shape.
If you haven't cleaned your gutters or are in need of new ones, R.G. Smith Company can help. We offer custom gutter installation, as well as a full range of other commercial roofing services throughout greater Ohio. For more information, call us today at our Canton location at 330-456-3415 or at our Mansfield office at 419-524-4778!