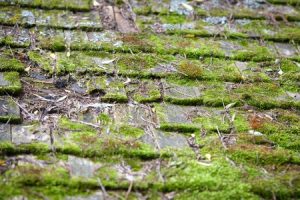 Roofing services to protect your building and everything in it starts from the top down. Contacting a professional at the first indication of excessive age on your residential or commercial property is vital. It is crucial to enlist the services from professional roofers offers such services as;
• Metal Panels
• Custom Made Gutters and Downspouts
• Complete Roof Tear off
• Roof Replacement
• Standing Seam Roofs
• Chase Leaks
• Emergency Repairs
• Coping Metal
But how can you tell if you need a new roof or not? Candidly, we can tell you from experience that even though a roof may look okay, it actually could need replacement due to unseen dangers. Here are the best ways to tell if you need a new roof or not:
SAGGING: If you spot a dip in the roof deck, this sagging may indicate some underlying problems.
DISCOLORATION: Have you noticed that your ceiling paint is a slightly different shade in one spot? This could indicate leakage from the roof.
OUTSIDE LIGHT: Poke your head into your crawl space/attic and turn off the lights. Can you make out any outside light coming in? That shouldn't happen!
MISSING SHINGLES: Shingles are meant to stay in one spot! If you see some have slid out of place or are missing completely, there's a problem here that needs addressed now.
SHINGLE GRANULES: Look in the gutters and see if the granules are accumulating there. If you see what looks like a pile of sand, this is a sign of advanced wear.
Take a good look at your roof, both from the exterior and the interior. If you see something alarming, or you're not quite sure if your roof is safe or not, we can help. Most people think that roofing is something that can always be pushed off until next year, but the reality is that if you don't take care of a small problem now then it could turn into a larger one later!