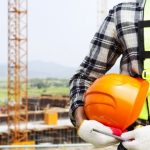 The health and safety of all construction workers should be of the utmost importance to every construction and contracting organization around the globe. Owners and foremen should put the interest of the workers and their safety above all else. Unfortunately, not all organizations value these principles the same.

The standards prescribed by the United States Dept of Labor are adopted as occupational safety and health standards. Accordingly, every employment and place of employment of every employee engaged in construction work protect the employment and places of employment of each of their employees engaged in construction work, according the Occupational Health and Safety Administration.

This section adopts as occupational safety and health standards under section 6 of the Act the standards which are prescribed in part 1926 of this chapter. Thus, the standards (substantive rules) published in subpart C and the following subparts of part 1926 of this chapter are applied.

This section does not incorporate subparts A and B of part 1926 of this chapter. Subparts A and B have pertinence only to the application of section 107 of the Contract Work Hours and Safety Standards Act (the Construction Safety Act).

Protecting workers not only protects the legal and subsequent financial interests of construction organizations, but most importantly protects the safety and lives of their workers. And enlisting the services of contractors with the integrity to not cut corners and doing the right thing is up to the consumer.