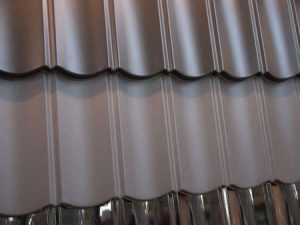 If you're a business owner, you know you are faced with tons of decisions every day, especially when it comes to your building. So when roofing needs to be decided on, what do you choose? You could go single-ply or shingles, but the most reliable and durable choice for roofing would be to go with metal.
Longer Life
In a recent article on Buildings.com, a study compared shingle roofing to its metal counterparts to illustrate some definitive results. Among the findings were that metal roofing not only was a more affordable option, but it lasted longer, as well. The study showed metal roofs averaged 40 years of use, compared to 20 years for single-ply roofing and 23 years for asphalt-topped structures.
Keep It Cool
Metal roofs were also shown to save money for building owners when lighter colors were used. Brighter colored finishes help the metal work as a cool roof, repelling the sun's heat rather than absorbing it like other roofing.
Conserve Energy
Metal roofing is also a great way to conserve energy for businesses. Metal roofing can accommodate a thicker level of insulation than a traditional roof, according to the study. These roofs can accommodate an R-value as high as 40 without detrimentally increasing the rate of roof decay, which allows you to ensure a more complete and thorough level of insulation to keep warm air in during the winter months.
Sustainable Choice
If you're also looking to make your business more sustainable, metal roofing is very accommodating for solar panels. That's because to place them, you would only have to penetrate the metal, whereas other buildings might have you place them on the actual building itself, risking potential damage to the structure. Plus, steel roofs are also 100 percent recyclable at the end of their useful lifespan, and even new roofs generally contain 25 percent or more recycled content, making it an environmentally conscientious choice.
R.G. Smith Company handles the design, construction and installation of numerous of numerous steel industrial needs including roofing services. The roof of your business is important and our metal roofing can help improve your operations. For more information on our services, please feel free to contact us today!