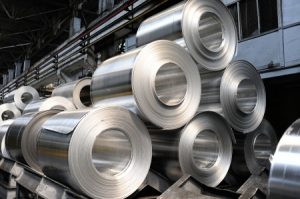 Stainless steel sheet metal is used for a number of applications in many different industries. From food-grade storage equipment to transfer systems for conveyor belts, there are so many ways in which this type of metal can be used. If you're in need of a new or replacement industrial stainless steel sheet metal solution for your business, you can rely on our team to get the job done.
Our industrial sheet metal operations involve working with clients from the ground up to pinpoint their specific needs. Sheet metal is a versatile material, and the design, development and installation of it depends on the desired application. Some of the areas we specialize in include dust collection systems, stainless steel tanks, insulated walls and cold storage facilities.
Of course, designing and building stainless steel sheet metal isn't the only service we're capable of providing. While stainless steel sheet metal is incredibly durable and reliable, we understand it may need replacing from time to time, depending on how you are using it and the environment it's in. That's why we can also help with emergency repairs in addition to our equipment setting and relocation services.
In the past we've worked with top names in the food industry like Fresh Mark and Smuckers to design, deliver and install high-quality stainless steel sheet metal solutions for various applications. Stainless steel is incredibly useful for food-grade equipment, and we can produce any size, shape or design that your business needs to get the job done. For more information on our industrial sheet metal and stainless steel fabrication services, contact us today at our Canton office by calling 330-456-3415 or in Mansfield at 419-524-4778.