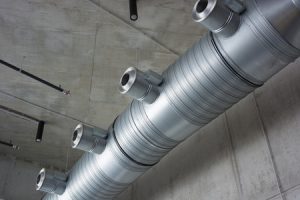 Having a reliable ventilation system is important in any type of building, but in some it is more crucial than others. Take, for example, restaurants, food processing facilities or industrial plants. Without proper ventilation, many commercial operations cannot ensure the safety of their employees or customers. Business owners cannot expect their companies to thrive – or even pass inspections, in some cases – without proper ventilation in place throughout the entire building, which is where the team at R.G. Smith Co. comes in.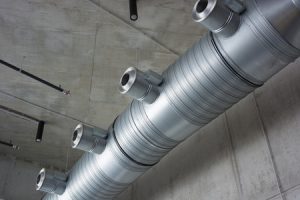 We have years of experience designing and manufacturing industrial sheet metal for use in ventilation systems. Our team can work with business owners to determine the specific needs when it comes to ventilation in their buildings. The reason that this is so important is that ventilation systems often get overlooked because they are largely out of sight and mind during day-to-day operations. While a brand new oven is something that is seen and used every day in a restaurant, a ventilation system only becomes noticed when it's not working properly.
Whether you're in the process of having a new building constructed or you're renovating your existing building, chances are you're going to need work done to ensure that your ventilation serves your business as effectively as you need it to. Whether you've noticed that your current system isn't working properly or want to ensure that your new system is ready for any situation, the R.G. Smith team can work with you to ensure that your ventilation can handle any need you may have.
With our sheet metal design and fabrication services, we can work with you to build and install a new ventilation system in no time. Our team is happy to meet with you to discuss the process, and also to analyze your current system and identify what improvements you need to ensure your work environment is as safe as possible. For more details about our sheet metal fabrication services for ventilation systems, give us a call today in our Canton office at 330-456-3415 or in Mansfield at 419-524-4778!